The 'San Pedro Slam' is one of our most popular adventures. Leaving St. George's Caye at 7:30am your day starts with warm breakfast tacos on board the crisp morning ride. I recommend bringing along a light jacket or cover. The 45-60 minute ride takes you past Caye Chapel and Caye Caulker before arriving to Ambergris Caye where the small village of San Pedro lies. The boat then docks at the Reef Adventures/Wet Willie's dock where you meet up with the professionals from Reef Adventures who outfit you for your amazing snorkel or dive.
Your first stop is the famous Hol Chan Marine Reserve, a 10 minute boat ride, where you should prepare to be amazed at the abundance of life below the sea. Like swimming inside an aquarium Hol Chan is must see attraction in Belize! As is your next stop for snorkeling or diving; Shark Ray Alley! And yes, it is full of sharks and rays. Home to mostly Nurse Sharks and Manta Rays this spectacular sight can be seen from inside the boat -for those unsure- or from under the water -for the more adventurous souls. You guide will feed them and show how to appropriately enjoy these amazing creatures. Not to be missed while in Belize.

After you have been astounded by the bounty and beauty of our Caribbean Sea life you will be taken back to the dock where you can change if you like, but no need to, and then we cut you lose to explore the island as you see fit. Lunch at a café along the beach, perhaps? A visit to the famous Elvi's Kitchen in the center of town? Whatever you choose be sure to bring some spending cash for the street vendors selling beautiful handmade jewelry and wood carvings. What else to do while in San Pedro? There are beach massages offered, many cafes to enjoy cold beer while watching the boats pass by. Real Estate offices, for the curious visitors, offer fliers posted outside of properties for sale. A band is usually playing somewhere, if not simply along the street near the vendors. You can even rent a golf cart for a couple of hours to roam around the Northern and/or Southern parts of Ambergris Caye.

By 3:30 most guests find they are ready to go back to St. George's Caye. It's been a beautiful day filled with new experiences but the peace and tranquility of SGCR is calling your name. You arrive back to your private Cabana with plenty of time to clean up and relax before dinner.

Come and play with us!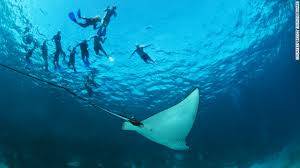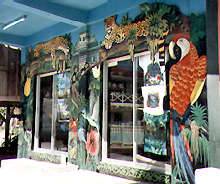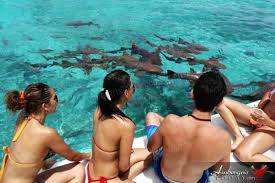 ___________________________________________________________________

**Would you like to book the SAN PEDRO SLAM for your next trip?
Let Cap'N Ron know by email atÂÂ This email address is being protected from spambots. You need JavaScript enabled to view it.