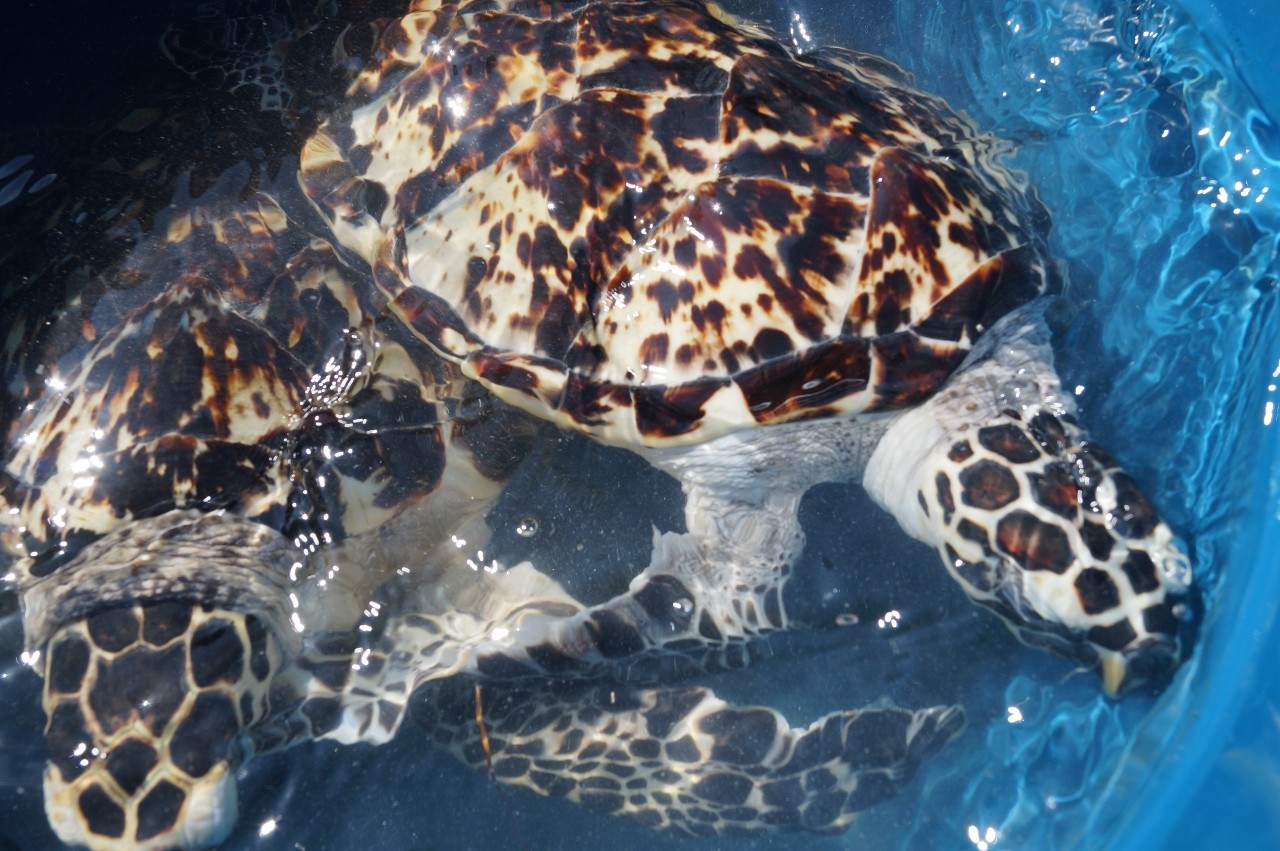 The St. George's Caye Aquarium rehabilitated two Hawksbill sea turtles and released them back into the ocean
on Saturday, March 1st -- and we were there to film it!
We are so excited to share with you all a heart warming story that began on the beach of St. George's Caye Resort. Struggling to stay alive, our staff found a very small baby turtle tangled in the sea grass one morning, two years ago. The turtle was taken up the beach to the St. George's Caye AquariumÂÂ where we knew Karl and his son could nurture the turtle until she was strong and healthy enough to return to her home - the ocean! Another turtle being cared for at the Aquarium was joined by the new tiny female hawksbill turtle. In this video you will see both mature and thriving turtles being released at the Barrier Reef just east of St. George's Caye. Ashley was there to film the event and remarked that "It was a very special experience to watch that tiny turtle grow and then be able to take her back to where she belogs. Maybe one of these days we will see her while we are diving."
Hawksbill sea turtles are an endangered species and we are so excited to be a part of this happy story and share it with you!