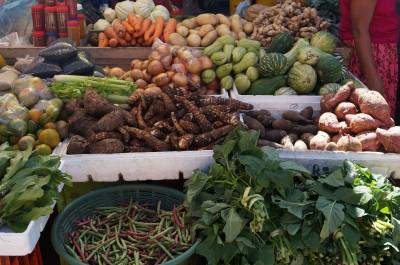 We all want to eat well. To fuel our bodies and our minds. To take care of our environment. And as a growing number of people are concerned about where and how their food is grown we thought it important to let you know just how FRESH and HEALTHY the food is at. St. George's Caye Resort.
When you take a holiday in a new country like Belize, to rest and rejuvenate or to romp through the jungles and seas, you definitely do not want the worry of "where will I find healthy fresh food to eat"? At St. George's Caye Resort we pride ourselves on locating and using the most fresh, locally grown ingredients to prepare and feed our guests, three delicious meals a day!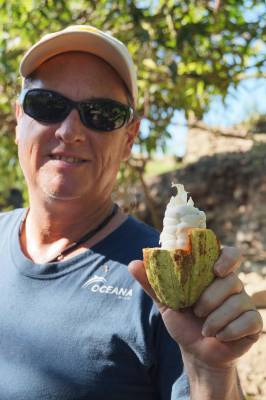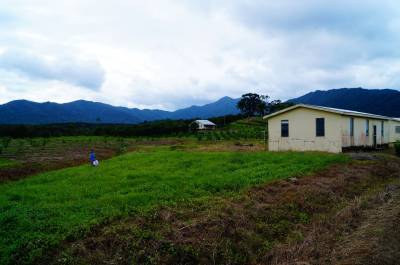 On the left our manager, Barry, is holding the Cacao fruit. The seeds inside are dried and then ground into cacao them made into chocolate! On the right is a farm in southern Belize where our fruit is grown!
Belize is an agriculture haven with a surplus of fruits, vegetables, sugar cane and free roaming cattle, pigs and chickens. You never have to wonder where your food comes from when you dine with us. Each ingredient is grown in Belize, by Belizeans, and delivered several times a week to our boats where it is transported to St. George's Caye for immediate preparation. Each animal is humanely slaughtered and then butchered in-house for the best cuts of meat and pork. Chicken and eggs are carefully raised in the valley by Menonites where pesticides are not commonly used.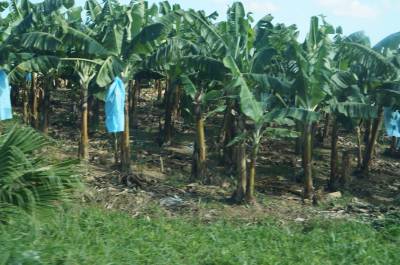 Fresh juices are prepared daily from the best in season fruits. Desserts often feature chocolate made from Belizean cacao and coconut right from the island! Lunch and dinner often feature sea life that has never been frozen. Fish, shrimp, conch, and lobster are brought right to our doors by local fisherman so our chef can hand pick the best of the fresh catch of the day.
You may encounter food you have not heard of while dining in Belize. Cho-cho is one of our local favorites. Cho-cho a vegetable originally from Jamaica . It is typically sauteed, steamed or baked and tastes similar to zucchini. It is an excellent source of Vitamin C and amino acids. Cassava root is another favorite. Like a potato, cassava is a root that can be mashed, fried or baked. You can even make gluten free "bread" (looks and tastes more like a cracker though) with the root. Trying new food doesn't have to be scary when you know where it comes from!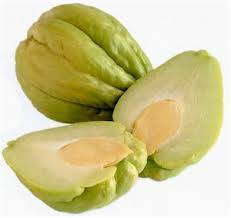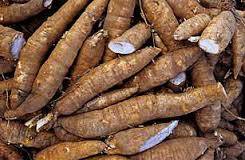 Come try something new at our fresh food island restaurant at St. George's Caye Resort -which also happens to include a spectacular Caribbean view!
Outdoor Oceanfront Dining Now Open!
Did you know? We cater to those with special dietary needs. Gluten free meals are often requested, along with vegetarian and vegan meals. Be sure to make your diet preferences known at time of booking.
Do you have a favorite dish from your trip to St. George's Caye Resort? We'd love to hear about it. Hit us up on Facebook and post a photo.