3 minutes reading time
(533 words)
Good Advice on "Reef-Safe" Sunscreens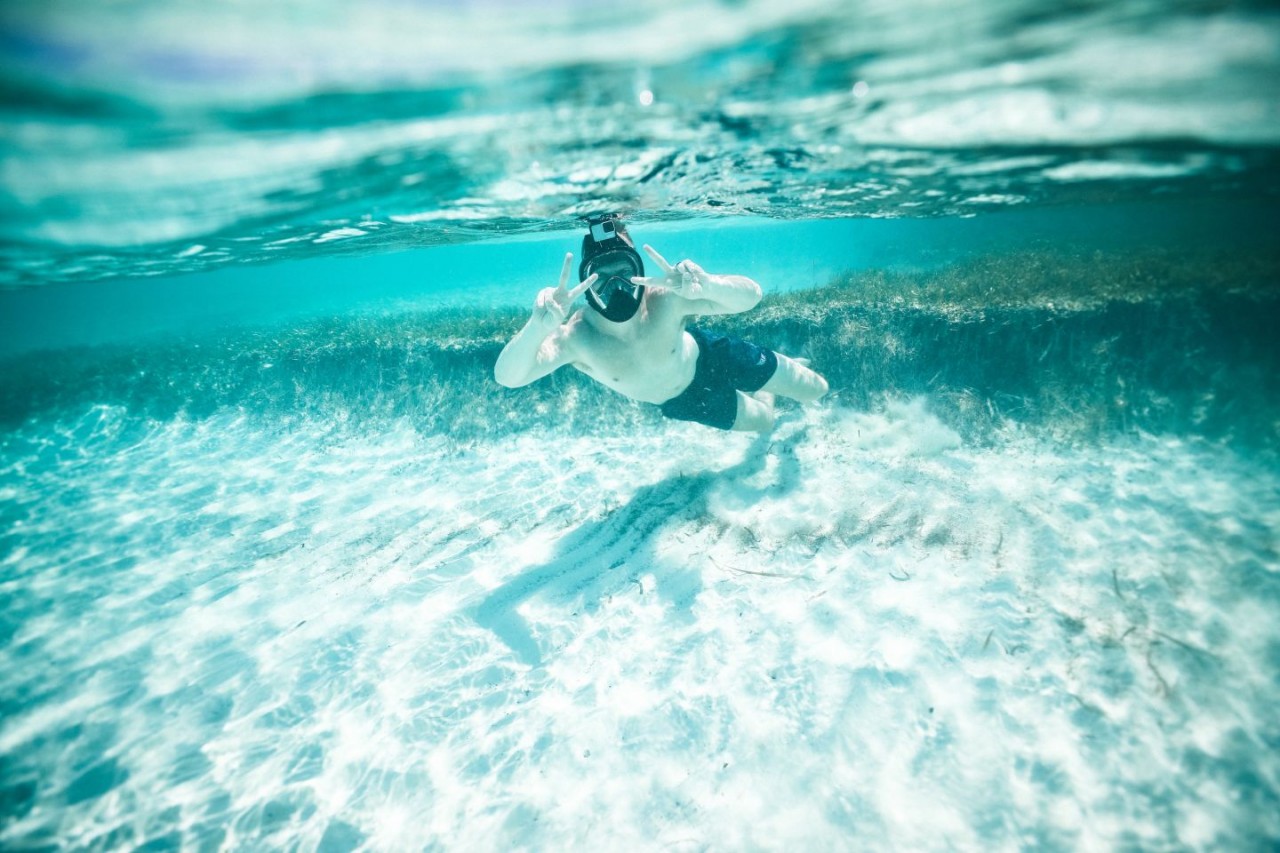 Chances are you've heard about "reef-safe sunscreens" and the importance of using sunblock that doesn't contain harmful chemicals.
But which chemicals are harmful? What does that even mean?
In May of this year, Hawaii passed a bill that prevents the sale of sunscreen containing UV-filtering ingredients, like oxybenzone (the most common compound found in nearly 3,500 sunscreens worldwide), octinoxate (even more toxic that oxybenzone, but usually found in lower concentrations), and octocrylene. These are the dangerous chemicals have been linked to coral bleaching.
A good rule of thumb: the simpler the formula, the better. A great alternative to using sunscreen when diving or snorkeling is to wear a long-sleeved sun shirt or rash guard with a UPF (UV-protective fabric) of 50-plus. It should have a crew neck and ideally will have a thumbhole to hold the sleeve over the top portion of your hands. More coverage, less sunblock.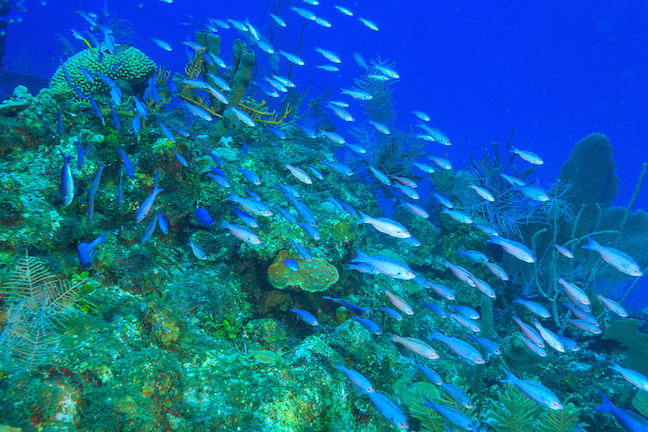 Photo of the Belize Barrier Reef
WHAT DOES OXYBENZONE DO TO THE REEF?
According to Craig Downs, Ph.D., a forensic ecotoxicologist in Virginia and Executive Director of Haereticus Environmental Laboratory, oxybenzone can damage coral DNA and might lead to what Downs calls "reef zombies" or corals and other reef organisms that look "healthy, but are actually sterile and dead - so they cannot reproduce." Such UV-absorbing compounds can also contribute to coral bleaching, which occurs when the life-sustaining algae that normally lives on coral vanishes, due to changes in ocean temps, stress or pollution. With these chemicals in the sea water, viruses can thrive, putting corals at risk of catching an infection and possibly lead to bleaching and death.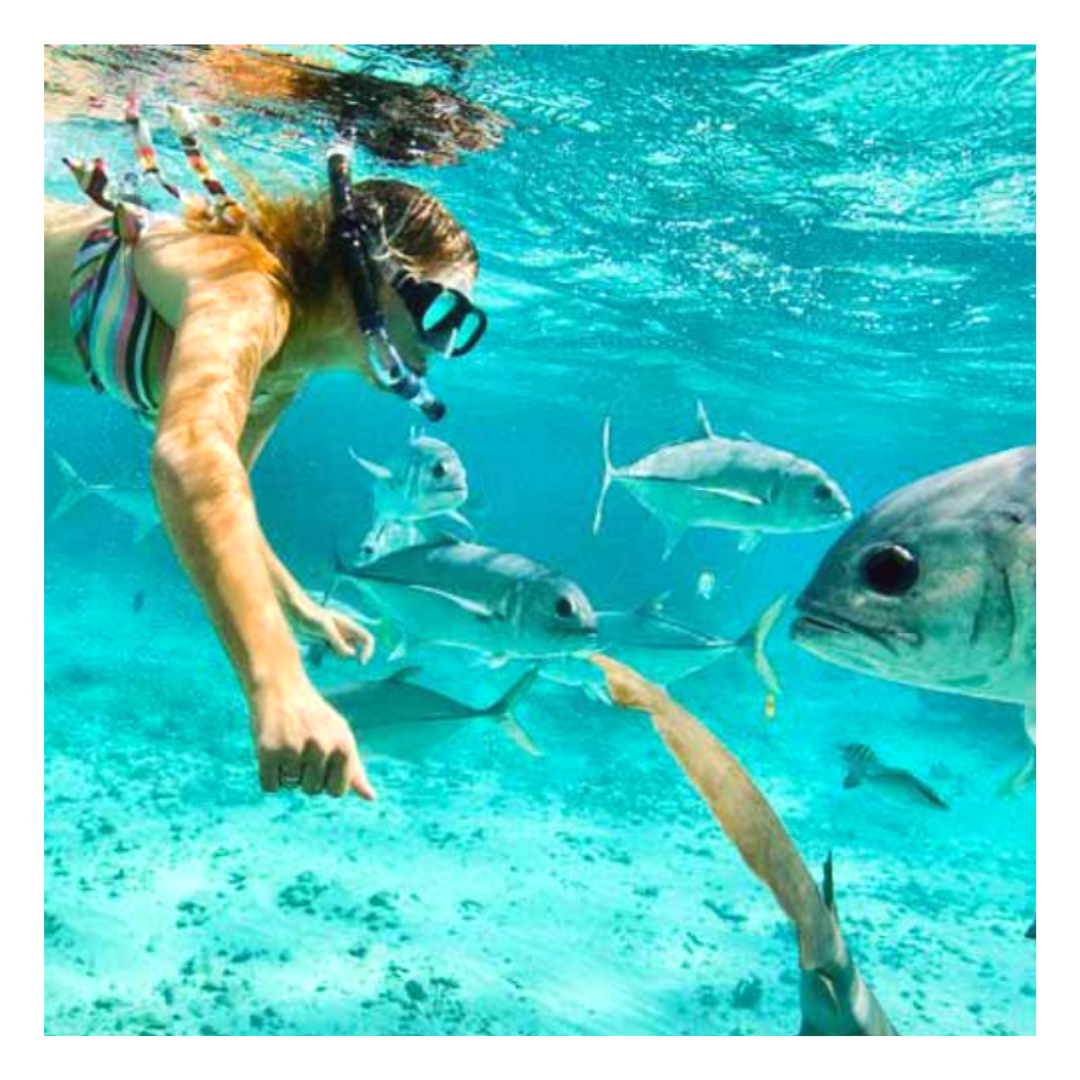 So, with information in hand, we'd like to give our some advise on buying a reef-safe sunscreen before you visit us at St. George's. We care about your skin as well as our reef - so here's how you can help protect both!
1. Find a sunscreen that does not have oxybenzone and octinoxiate listed in the ingredients
2. Look for a mineral based sunscreen with the ingredients zinc oxide and titanium dioxide (mineral based sunscreens sit at the top of the skin and block the UV rays and are less likely to wear off)
3. Ingredients that are "non-nano" (particles are below 100 nanometers so they cannot be ingested by corals)
4. Reef-safe labels (be sure to double check the ingredients!)
Just in case you didn't have time to go shopping, or forgot your reef-safe sunscreen at home, we have them available in our gift shop!
You can learn more about shopping for reef-safe sunscreens online, but here's a great article for reference by Travel and Leisure Magazine. Of course, you can always call or This email address is being protected from spambots. You need JavaScript enabled to view it. us with any questions you have!
Stay Informed
When you subscribe to the blog, we will send you an e-mail when there are new updates on the site so you wouldn't miss them.