3 minutes reading time
(626 words)
Top Five Reasons to Belize in 2023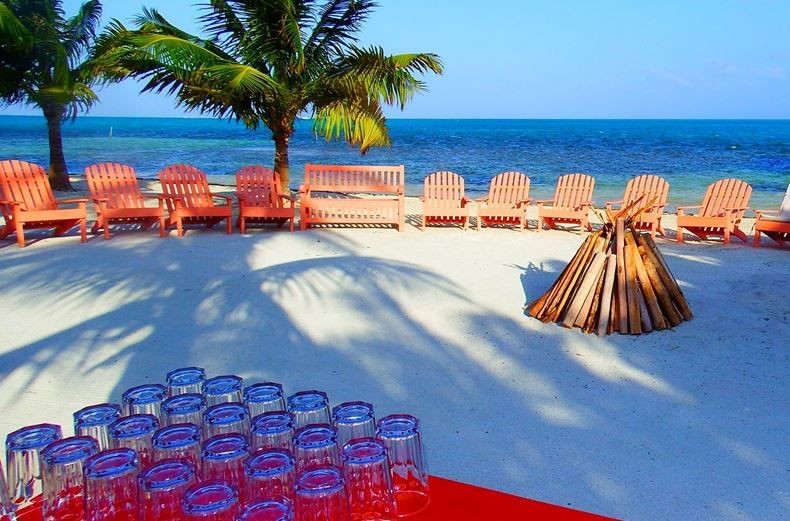 Belize is one of the most pristine destinations in the Caribbean. The seclusion of even remote jungle resorts or secluded caye resorts like St. George's Caye Resort offers an immersion like no other.
Belize is the premier location for a truly authentic experience. Check out these top five reasons that Belize is perfect for your 2023 getaway! Pick your favorite and tell us about your dream getaway when you call and reserve your spot!
1. Unspoiled beaches, lush jungles, rich and authentic culture, endless adventure, pristine reefs, friendly locals, and delicious food. Without thousands of other travelers, you won't have to challenge crowds and will find natural resources that are still in their natural state!
2. Leave your calculator at home. The U.S.-to-Belize dollar conversion rate is $1 USD to $2 BZD, but since most businesses take U.S. currency, you might not have to remember it!

3. Indulge in different cuisine every night. Our chef at St. George's Caye Resort can modify our menu to meet any dietary need. Just let us know, and we will present you with world-class vegetarian foods, gluten-free, and even vegan. Our main menus boast local seafood, and favorites like fry jacks, and conch ceviche.
4. Whether you consider yourself a wildlife enthusiast or just a die-hard adventurer, you can fill your adrenaline rush bucket by searching for endangered species like jaguars and manatees—or hundreds of bird species, while attending the Belize Zoo. If this isn't your cup of tea, you can sleep until noon and catch the softer side of wildlife with the pod of dolphins that grace the waters near our overwater thatched roof cabanas and the vibrant array of fish just under the dock!
5. Last but absolutely not least... You design your own paradise. You can do as much as little as you wish while you are here. We cater to you to make your stay with us an absolute dream. So if that means packing adventure into every day, you can enjoy experiences as you have never done before or just stay the day away in your hammock with a good book, and the sea breeze to refresh the senses!
Why bring your group to St. George's?
Many gathering areas – beach, pool, docks, lodge, verandas, rooftop, indoor conference room with amenities
Easy and free transfers – every attendee saves over $150 compared to other Belize resorts
Single, double and triple-occupancy rooms
Discounted room and meal pricing, and discounted group pricing for tours, spa, diving, and snorkeling – for as few as 6 guests
Meeting planner on site; professional wedding planner available
Most convenient island location in Belize – easy access to jungle excursions & reef
Option for "exclusive use of resort" Contact us for Resort Buy-Out options
St. George's Caye Resort is located 7 miles by boat transfer from the Belize City marina.
We are taking reservations year round, with our worry-free travel policies. We are filling fast so book soon!
We look forward to seeing you in the sun!
Questions? Contact us today +1- 507.380.9344 or Toll Free 1-800-813-8498
Email our friendly reservations specialist at This email address is being protected from spambots. You need JavaScript enabled to view it.
Or Click Here to Reserve Online
What will you check off of your bucket list during your trip to St. George's Caye Resort?
Stay Informed
When you subscribe to the blog, we will send you an e-mail when there are new updates on the site so you wouldn't miss them.