6 minutes reading time
(1211 words)
Bucket List Belize -Invent Your Adventure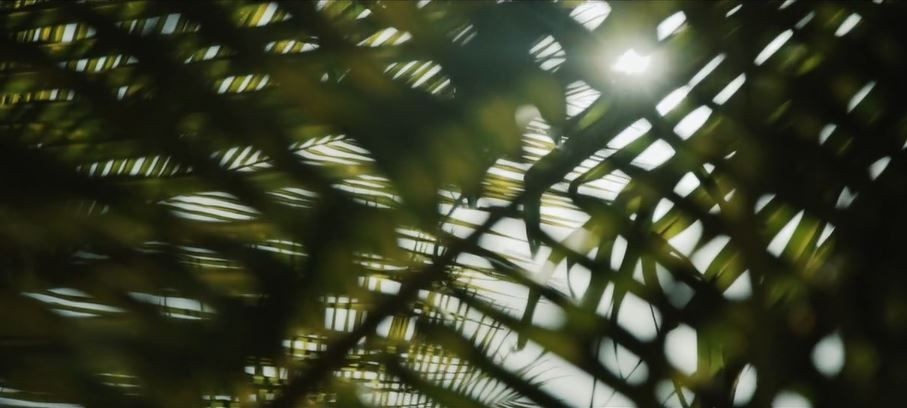 What type of traveler are you? Do you enjoy a vacation full of adventure, or something a bit more relaxing? Maybe you want the best of both worlds and do a little of each. No matter what type of travel is your favorite, we've got you covered here at St. George's Caye!
Our guests elated to find how much (or little - depending on your goals) there is to do at the island. With easy access to the mainland there are so many combinations of adventures, cultural immersions and ways to build memories to last a lifetime. Check out just some of what awaits you at the island!
Explore the culture of Belize - Travel by boat across the turquoise waters of the Caribbean Sea, going past nearby Caye Chapel and Caye Caulker, to San Pedro on Ambergris Caye. Spend the morning on a guided snorkeling and/or diving adventure at two popular sites, Hol Chan Marine Reserve and Shark Ray Alley. (For guests who do not want to snorkel or dive, you have the full day to explore Ambergris Caye.) Then we venture back to San Pedro for lunch at the restaurant of your choice (we can provide recommendations) and an afternoon of shopping and visiting galleries, gift shops, and beach bars/restaurants, before returning to St. George's with plenty of time to unwind and freshen up before dinner.

Culture of Belize
Prepare to discover Belize. This unique unscripted tour is customized for you and your fellow travelers by our seasoned professional guide "on the fly." He will get to know you and what you are interested in, and plan your day accordingly. The many attractions that may be included
Old Belize Museum that features Belize's rainforest, Mayan history, cave systems, timber and chicle industries.
Cave Tubing and Jungle Zip Lining
An adventurous combination of hiking and cave tubing within a cave system, this is a fun activity! Float on inner tubes with only your headlamp to guide the way as the Caves Branch River winds a path through the Maya mountain and numerous caves.
Secured by a harness whizzing past a stunning display of tropical flora and fauna, daring participants will rappel to the rainforest floor from the final platform for a thrilling one-of-a-kind jungle adventure.
Try SCUBA or Sink in Deep
St. George's Caye has been a dive destination for decades, offering some of the best SCUBA diving in Belize. With no other dive resorts in the area, the nearby dive sites are pristine, healthy, and almost always free of other divers. The coral reef system, a UNESCO World Heritage Site, as well as sea turtles, dolphins, spotted eagle rays, and numerous invertebrates. You can dive in the morning, return for lunch, and dive again in the afternoon – combining the benefits of a live-aboard dive trip with the comforts and service of a private island resort.
Lamanai Maya Ruins
This site, situated along the New River Lagoon, features monumental architecture of temples and palaces dating from the Classic and Pre-Classic Periods. Pollen evidence dates the earliest occupation at the site to be about 1500 B.C. The earliest pottery has been dated to about 500 B.C.
But getting there and back is half the fun. See more of the land of Belize on your way to the river, and then enjoy an enchanting jungle boat ride complete with native wildlife!
Would you rather not leave the island? We offer beautiful ways to be active but also save that precious time for relaxation. Guests love that you can do all you want while staying on the island. Read more below.
Set Sail
Ready for a little adventure? Sail the open sea with one of our three Hobie Cat sailboats! If it's your first time using a sailboat, our staff would be happy to show you the ropes and you'll be sailing in no time!
Relax and Unwind
Let our island spa staff pamper you in paradise! Refresh your manicure, enjoy a hot stone massage, or go all out with our head-to-toe pampering package. Whatever you choose, we can guarantee you'll feel refreshed and rejuvenated afterward. Check out all of our spa offerings here.
Stand Up Paddle Board and Kayaking
With a diverse ecology surrounding the island, it is increble to explore at a watersport pace. Kayaks and stand up paddleboards (SUP) are available for complimentary use at the island. We hear rave reviews from our guests about the pod of dolphins they have encountered on their self propelled waterbound excursions. Some have even encounetered illusive manatees in their native habitat. What a bucket list item to check off!
Cast a Line
Check out free fishing gear with a staff member (or bring your own gear) and try to hook a Snapper, Grouper, or Snook off our docks! Our staff is also happy to help you find bait and the perfect location to throw out your line. Pro Tip: June, July, and August are the best fishing months in Belize. If you want to take your fishing to the next level, ask a staff member about our charter fishing trips!
Snorkeling
Grab your complimentary snorkel gear and explore the underwater world right off the beach! It's the perfect activity if you want to stay close to shore and explore on your own time. Pro tip: there are always fish hanging around the docks!
---
We are taking reservations for the future with flexible terms.
Questions? Contact us today +1- 507.380.9344 or Toll Free 1-800-813-8498
Email our friendly reservations specialist at This email address is being protected from spambots. You need JavaScript enabled to view it.
We can't wait to #seeyouinthesun!
St. George's Caye Resort is found 7-miles from main-land Belize City. Complimentary transfers are made by boat, and once you have landed at BZE International Airport, your valet will have you on the island in just about 30 minutes. Offering an array of adventure, romance, relaxation, and SCUBA excursions, this resort is acclaimed for pristine reefs, seclusion, and the ability to do as much or as little as one wishes.

Email for more information at This email address is being protected from spambots. You need JavaScript enabled to view it. or call our friendly US-based reservation line at +1-507-380-9344 or toll-free at 1-800-814-8493. See all of the beautiful information atwww.belizeislandparadise.com
Stay Informed
When you subscribe to the blog, we will send you an e-mail when there are new updates on the site so you wouldn't miss them.